Printer-friendly version
Libro.fm has created a new online platform that allows independent bookstores to offer digital audiobooks to their customers through free cobranded online storefronts.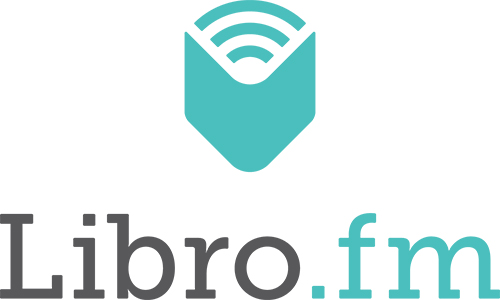 There are no up-front costs or fees for bookstores who join the Seattle-based technology company's Indie Partner Program, said Libro.fm creator Mark Pearson, and the company's customer service makes technical expertise unnecessary. In addition, participating stores will receive 15 percent of the revenue for every digital audiobook sold through their cobranded storefront.
Customers access a bookstore's customized Libro.fm online storefront through a link on the store's website. Once on the storefront, they can browse and buy tens of thousands of digital audiobooks from any of their personal devices, including smartphones, tablets, or laptop and desktop computers. Purchasers receive a confirmation e-mail with instructions for downloading the Libro.fm app for iOS and Android devices, and they are ready to start listening.
"There is really no reason for booksellers not to do it," said Pearson. "Basically, we have made it very easy for any indie bookstore to sell digital audiobooks, and we can get a store started within 24 hours."
To begin selling audiobooks, bookstores must sign an agreement with Libro.fm and send them a store logo and a brief store description.
E-book sales have been declining and digital audio sales have been increasing over the last few years, Pearson said, and the fact that digital audiobooks is now one of the fastest growing publishing sales categories is something no one would have predicted even five years ago.
As someone who has worked in publishing for a decade and heads Pear Press, his own publishing house, Pearson has been working on selling through indie bookstores for a long time. Consequently, he was able to reach out to some of his indie contacts for suggestions while developing the Libro.fm platform with his staff of computer programmers. Among the booksellers offering input were Chuck Robinson of Village Books in Bellingham, Washington; Robert Sindelar of Third Place Books in the Seattle area; and Matthew Norcross of McLean & Eakin in Petoskey, Michigan.
"Booksellers wanted it to be easy for them to use and easy for the customers to use, and that is what we have done," said Pearson. "[They also said] it needs to be branded with the bookstore's logo and it needs to be customized for every store."
Libro.fm is currently working with 120 bookstore locations, but the company is definitely still in the startup period, said Pearson. Many of these stores are now working to add a separate landing page to their websites.
"It's still early in terms of rolling out the marketing in the stores and online," said Pearson. "Stores are all at different stages of introducing their digital audiobook offerings."
Pearson said Libro.fm has agreements with many publishers that allow the company to sell titles that are DRM-free — that is, without the software that restricts usage and denies ownership — making it possible for customers to listen to their purchases on any device.
Victoria Irwin of Eagle Harbor Book Company in Bainbridge Island, Washington, said the store's customers are very excited to have this new option available.
"We have ferry commuters who want to listen to books on the way to and from work, hyper-busy 20-somethings who are comfortable going digital, and retirees with visual impairments. And we are optimistic that our partnership with Libro.fm will bring new customers to the table," said Irwin. "We love working with the Libro.fm staff and their online resource pages, which make it easy to take this local — giving indie bookstores the chance to widen our range of book products and our customer base."
Kate Schlademan, who owns The Learned Owl Book Shop in Hudson, Ohio, said that while her store just started working with Libro.fm less than a month ago, she has been pleased with her experience with the company so far.
"The set-up process was very easy and everyone we worked with at Libro.fm was helpful and easy to contact," she said. "I'm confident we will see some action once the word starts to get out. Overall, we're very excited about the partnership."
Another store, Papercuts J.P. in Boston, was one of the earliest adopters of the Libro.fm platform and has already made strong use of Libro.fm's feature that allows bookstores to curate exclusive digital audiobook playlists based on in-store bestsellers, books read by their authors, and more.
To help booksellers keep abreast of new Indie Next List titles, Pearson told Bookselling This Week that Libro.fm's most recent project has been to create playlists for the ARCs booksellers are receiving in ABA's Red and White Box mailings. Libro.fm is now in its third month of offering Audiobook Listening Copies (ALCs): playlists for booksellers of select Indie Next List picks, indie bestsellers, and other books worth a listen.
"It's difficult to find time to read all the books you would like to, whether that is in print or in e-book form," he said. "That is why we have created the ALCs, because booksellers are telling us they're having the same problem."
Pearson added that Libro.fm is also working on further store site integration that would create a button near the IndieCommerce entry for the print book that takes readers to Libro.fm, where they can pick up the audiobook version as well.
To get started with Libro.fm, booksellers can contact Mark Pearson at mark@libro.fm. Booksellers can learn more about Libro.fm's Indie Partner Program here.